Mr Ramzi Freij – Expert Witness Profile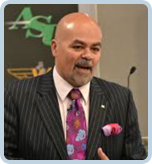 I gained my medical degree from Kings College School of Medicine, London, graduating in 1986.
I initially trained as a surgeon, gaining Fellowship of the Royal College of Surgeons in 1993. I went on to complete my training in Emergency Medicine, becoming a Fellow of the College of Emergency Medicine in 1996.
It was also in 1996 that I was appointed to my first Consultant post – at Mayday University Hospital – where I subsequently became Head of Service. Now with a young family, I joined East Kent Hospitals NHS Trust in 2000 where I spent four years, much of the time as Clinical Director running three A&E departments and two stand-alone Minor Injury Units.
Since 2004, I have been a Consultant in Emergency Medicine at Queens Medical Centre, Nottingham University Hospitals NHS Trust (Clinical Director 2005 – 2007). It is one of the busiest A&E Departments in Europe (164,000 patients per annum) and a Major Trauma Centre.  In 2017 I also became a Consultant in Major Trauma.
I was a founder member of the UK Helicopter Emergency Medical Services and Chairman of the Clinical Arm of UK HEMS / Association of Air Ambulances.
I have been Chief Medical Officer to the British Motor Cycle Racing Club and Senior Medical Officer at Wembley Stadium.
GMC Registration
Registration number: 3143148
Medco Registration number
DME 3143